When it comes to the ultimate relaxation destination, few places compare to Bryson City, NC. Nestled near the Smoky Mountains and surrounded by stunning natural scenery, this charming town is the perfect place to unwind and recharge. And what better way to experience it all than from the comfort of your RV at Smoky Mountain Meadows RV Park? Whether you're a nature enthusiast or simply looking for a serene escape, this guide will help you plan the ultimate RV day trip to Bryson City. From scenic hikes and waterfalls to local dining and shopping, get ready for a day of pure bliss in the Smoky Mountains.
One of the best things to do while visiting Bryson City is to take a trip to the Great Smoky Mountains National Park. The Park is just a short distance from the Smoky Mountain Meadows Campground and it has stunning views and wonderful hiking trails for visitors to explore. Whether you choose to take a leisurely walk or a scenic drive everyone will enjoy the breathtaking sights of the mountains and the fresh air. The beautiful park is also home to a wide range of wildlife, including elk and black bears. The park is quite large so make sure to pack a picnic lunch and enjoy it with a view in one of the park's many picnic areas.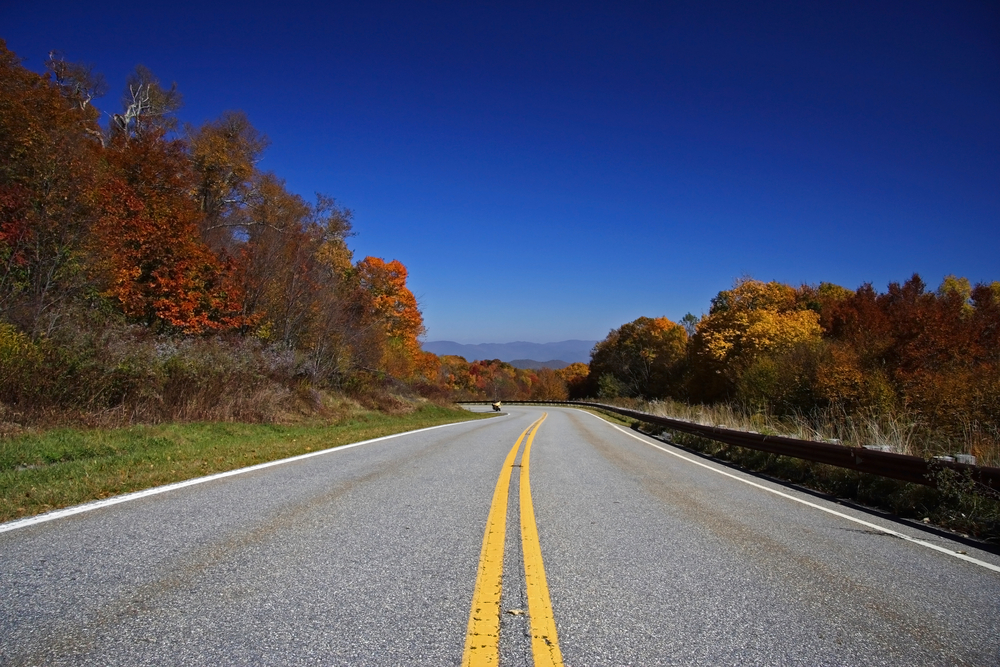 Another great way to enjoy a day in Bryson City is to take a drive on the Cherohala Skyway. This 43-mile stretch of road takes you through the Cherokee National Forest and Nantahala National Forest and has stunning views of the Appalachian Mountains. The Cherohala Skyway is easily accessible from Smoky Mountain Meadows RV Park, so you can easily add this drive to your itinerary.
As you drive along the Skyway, make sure to stop at the numerous overlooks and picnic areas. The views are truly breathtaking, with layers of mountains stretching as far as the eye can see. 
The Cherohala Skyway is also a popular destination for motorcyclists and sports car enthusiasts, as the winding roads and scenic views make for a thrilling ride. However, if you're driving an RV, be sure to take caution on the narrow roads and steep grades. Overall, taking a scenic drive on the Cherohala Skyway is a must-do for any RVer in Bryson City.  
The Nantahala Outdoor Center is another exciting place to check out while you're in Bryson City. It's an outdoor recreation hub that has an array of activities for the whole family such as white-water rafting, kayaking, zip-lining, and mountain biking plus more. This is also a great place for any people looking for an adrenaline rush! The Nantahala Outdoor Center is located just a short drive from Smoky Mountain Meadows RV Park in Bryson City, making it an easy and convenient excursion for RVers looking to explore the great outdoors. They also offer equipment rentals and guided tours for those who want to try something new but don't have their own gear. 
If you want to take in the stunning views of the Smoky Mountains the best option is to hop aboard the Great Smoky Mountains Railroad. This historic train takes passengers on a journey through the mountains, passing by rivers, forests, and beautiful landscapes. The railroad offers several excursions, each with its own unique charm. One popular option is the Nantahala Gorge excursion, which takes passengers through a scenic route to the Nantahala Gorge and along the banks of the Nantahala River. You can also take a train ride to the quaint town of Dillsboro, where you can enjoy shopping, dining, and local art galleries.
Another great option for the whole family during the holiday season is the Polar Express train ride. This magical journey takes passengers on a ride to the North Pole, complete with hot cocoa, singing, and a visit from Santa Claus himself. No matter which excursion you choose, the Great Smoky Mountains Railroad promises to be an unforgettable experience.  
After a day of exploring Bryson City and the Great Smoky Mountains, it's time to kick back and relax at Deep Creek Tube Center. Located just a short drive from Smoky Mountain Meadows RV Park, this popular attraction offers visitors the opportunity to float down a picturesque creek on inner tubes.
Upon arriving at Deep Creek Tube Center, you'll be able to rent inner tubes for the day. Prices are reasonable, and they offer group discounts if you have a large party. Once you're equipped with your tubes, it's time to head to the creek. The creek is stunningly beautiful, with crystal-clear water and verdant forests on both sides. It's an incredibly peaceful and serene setting, making it the perfect place to unwind and escape from the hustle and bustle of everyday life by yourself, with friends or with the whole family. As you float down the creek, you'll be able to admire the natural beauty of the surrounding landscape and bask in the peacefulness of the moment. In addition to tubing, Deep Creek Tube Center also offers other fun activities like gem mining and horseback riding. 
After a long day exploring the great outdoors, why not unwind with a little shopping and yummy food? Bryson City's downtown area is a fantastic place to do just that and if you are staying at the Smoky Mountain Meadows Campground you won't have to go far to find great shopping and dining options. Start your day in downtown Bryson City with a cup of coffee and a pastry at Everett Street Diner. This charming diner serves breakfast all day, as well as classic lunch fare. From there, walk over to Nantahala Brewing Company for a craft beer and some pub fare.
If you're in the mood for something more substantial, head over to Anthony's Italian Restaurant for classic Italian dishes like pizza, pasta, and chicken parmesan. And if you're in the mood for seafood, try Jimmy Mac's Seafood and Grill, where the whole family can enjoy fresh seafood dishes and a beautiful waterfront view.
When you're ready to shop, make your way over to the charming boutiques and specialty shops that line the streets of downtown Bryson City. Pick up some unique gifts at Cork and Bean, a wine and coffee shop that also offers specialty food items and home decor. If you're in the market for outdoor gear, check out Bryson City Outdoors, where you can find everything you need for your next adventure.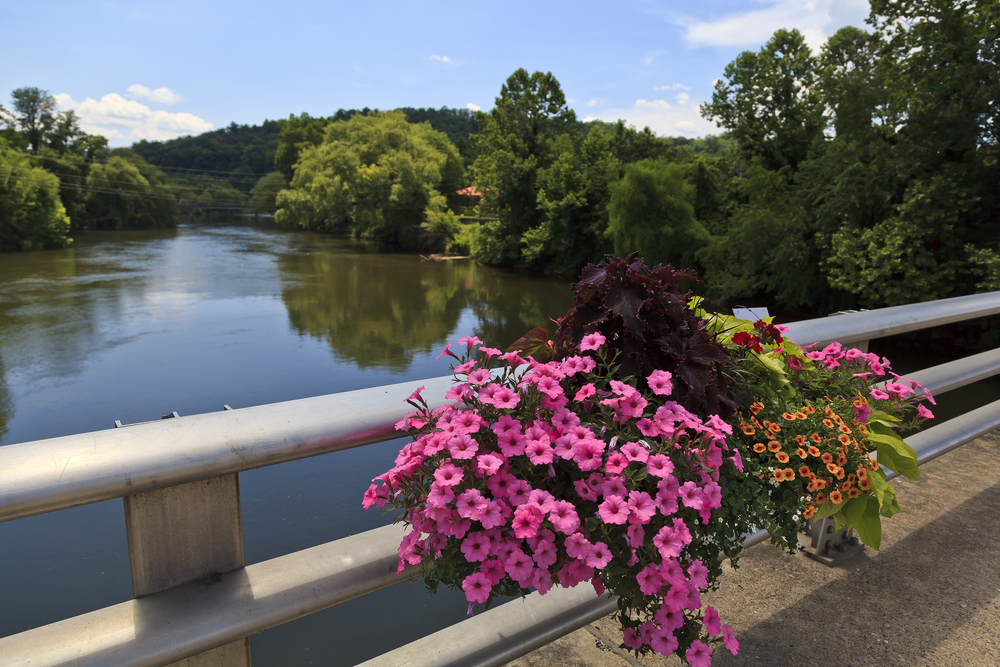 As you head back to your RV at Smoky Mountain Meadows RV Park, take a moment to reflect on the wonderful day you had. Bryson City is truly a gem of the Smoky Mountains, from touring the historic downtown to hiking through Great Smoky Mountains National Park, you are definitely able to take in the natural beauty and rich history of the area. 
As you settle in for the evening, take some time to plan out your next day trip in Bryson City. There is always something new to discover in this charming town near Smoky Mountain Meadows RV Park. Whether you want to spend another day hiking or try something new like kayaking or fishing, there are plenty of options for all interests.  But for now, just relax and enjoy the peacefulness of Smoky Mountain Meadows RV Park.